To be performed at Setagaya Public Theater on July 2-5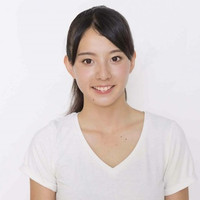 The main cast for Blood-C The Last Mind, the upcoming stage play adaptation of the Blood-C anime series, are announced today. 18-year-old actress Kanon Miyahara, who stared in the 2014 martial arts action film High Kick Angels, will play the protagonist Saya Kisaragi. 39-year-old film director Shusuke Oku, who previously worked for the stage plays based on the Persona game series, will serve as the director. The script is written by Junichi Fujisaki, the director of the 2005-2006 TV series Blood+.
The TV anime Blood-C produced by Production I.G was aired for 12 episodes in July-September 2011, then the feature film sequel Blood-C: The Last Dark followed in June 2012. The stage play will feature a newly written untold story in the time period between the two. It is scheduled to be performed at Setagaya Public Theater in Tokyo from July 2 to 5.
The main cast:
Kanon Miyahara as Saya Kisaragi
Keisuke Minami as Fumito Nanahara and Eiji Takigawa as Tadayoshi Kisaragi
Asami Yoshikawa as Yuuka Amino
Original characters for the stage play:
Mashuu Ishiwatari as Yuu and Kaede Aono as Ran
Ryunosuke Matsumura as Souen and Yuuki Fujiwara as Toyama
Tasuya Isaka as Kuroda and Toshihiko Tanaka as Kouhan
Teaser visual
"High Kick Angels" trailer
via: Comic Natalie
© 2015 BLOOD-C STAGE PROJECT