TV anime is directed by Kinji Yoshimoto (Queen's Blade, Unbreakable Machine-Doll)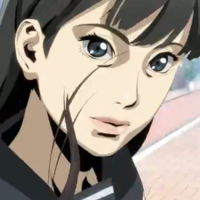 It is confirmed today that multiple adaptation projects based on the occult horror web novel Shishou Series are in the works. The novel was first posted in famous Japanese textboard 2channel in 2003, and now more than 113 short stories are available. Two printed edition books have been published from Futabahsa. A manga adaptation series illustrated by Shu Katayama has been serialized in Shonen Gahousha's Young King Hours since its December 2013 issue and two tankobon volumes have been released.
The story centers around a first-year university student Uni who is from countryside. At a circle in university, he meets a 25-year-old senior student called "Shishou" (Master), who is a deep occult fanatic. Guided by Shishou and his circle friends, Uni investigate various urban legends and paranormal phenomena.
The first of the projects is a live-action feature film directed by Atsushi Shimizu (Nerawareta Gakuen, Nana
to Kaoru) with screenplay by Chiaki Konaka (Ultraman Tiga, The Big O). It is scheduled to be released in
Japan in 2016, then a TV anime and TV drama will follow in the same year.
TV anime main staff:
Kinji Yoshimoto (Queen's Blade, Unbreakable Machine-Doll)
Character design/Animation director: Naoyuki Asano (Saint Young Men)
Animators: Hideki Hashimoto, Katsuyuki Tamura, Aiko Sendou, Naoyuki Asano
Anime production: Pierrot Plus (Tegami Bachi, Sabagebu!!)
"Shishou Series" project PV featuring Mahiro Takasugi (Kamen Rider Gaim)
Novel 1st volume "Shiji" and 2nd volume "Yottsu no Kao"
Manga 1st and 2nd volume
via: Animate. TV
© "Shishou Series" Production Committee