Fumitoshi Oizaki (Astarotte no Omocha!) directs the 2D anime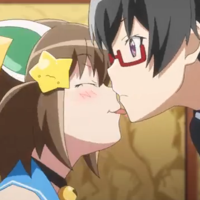 The premiere date for the upcoming 2D/3D hybrid TV anime Etotama is set for April 9. Unlike typical TV anime disc releases, the first DVD/Blu-ray disc with the first two episodes is already scheduled to be released on April 15, one day before the on-air of the second episode.
A 90-second new PV introducing its 2D anime characters designed by Akio Watanabe (Nurse Witch Komugi, Monogatari series) is now online. Drama scenes in the anime are told in 2D animation produced by Encourage Films and directed by its president Fumitoshi Oizaki (Romeo×Juliet, Astarotte no Omocha!). Meanwhile, famous VFX company Shirogumi, which recently worked on the top-grossing anime film of 2014, Stand By Me Draemon, produces CG animations for battle/action scenes.
Premiere schedule:
April 9: Tokyo MX (23:00~)
April 11: Sun TV (22:00~)
April 12: BS 11 (25:00~)
"Etotama" 2D anime PV
3D action PV
via: Animate. TV
© Shirogumi Inc., All Rights Reserved.
© Shirogumi Inc. / TLC inc., All Rights Reserved.
© Etotama Production Committee