"Creamy Mami," "Patlabor" character designer Akemi Takada joins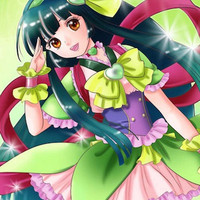 A Kickstarter crowdfunding project for an illustration/manga compilation book of the Tohoku relief character Tohoku Zunko has been launched. She was created as a copyright-free character to support the relief activities in regions affected by the Great East Japan earthquake in March 2011. She was designed by Ninico Edomura in the motif of the region's popular traditional sweet, Zunda Mochi.
The English-language book will include various materials for the future anime project featuring Zunko, including an art by Akemi Takada, who is well known for her anime character design works for Urusei Yatsura, Creamy Mami, the Magic Angel, and Mobile Police Patlabor. The first goal is $30,000 and it will be ended on April 4.
If this first project goes well, the second crowd-funding would be towards animation production itself.
A three-second pilot video animated by Hiroshi Koujina (Grenadier, Neuro: Supernatural Detective,
Hunter x Hunter) is now online.
Tohoku Zunko official illustration
Illustration by Akemi Takada
Pilot video
via: Kai-You
(C) 2015 SSS LLC