The manga 6th volume will be released on April 17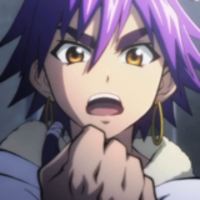 Club Sunday TV has posted a two-minute preview for the forth OVA episode of Magi: Sinbad no Bouken (Magi: Adventure of Sinbad), a spin-off of Shinobu Ohtaka's Magi series. The second episode in "Capture of Valefor Dungeon" arc will be bundled with the 3,218-yen special edition of the sixth tankobon to be released on April 17.
The first OVA episode was released with the special edition of the manga's third volume in May 2014. The second episode came with the fourth in August, then the third episode came with the fifth volume in December. Daisuke Ono, who also played the character in the Magi TV anime series, plays the young Sinbad in the OVA series.
Preview
Main visual
© Shinobu Ohtaka, Yoshifumi Ohtera/Shogakukan, AOS Project