The all-new 120-minute film will be released on November 21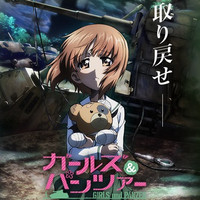 Following the announcement earlier today, the official website for the Girls und Panzer anime series updated with a new key visual and a 90-second "preparation" PV for the upcoming feature film. The tagline is, "Torimodose--" (take it back). A newly-produced teaser will be posted in June.
The film was originally scheduled to be released as a 90-minute film in this summer, but it has been postponed in order to add 30-minute more scenes. Now it is set for a November 21 release.
"Preparation" PV
New key visual
The first poster visual for the summer release
Source: "Girls und Panzer" anime official website
© Girls und Panzer Projekt