Charapedia readers name anime that never became hits, but which more fans should check out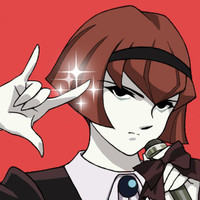 "Shiruhitozoshiru" is an idiom suggesting something that those in the know, know very well (though it isn't known to many people). The concept was at the center of Charapedia's recent 10,000 reader poll asking fans to recommend an anime or manga that's a personally favorite, but which never became a more broadly recognized hit.
They explicitly allowed for plenty of subjectivity in the definitions of what consisted a proper overlooked favorite.
375 works were suggested by a poll of respondents that was 54.6% male and 72.9% in their teens and 20's.
29) Jinzou Konchuu Kabutoborg VxV
28) Drifters
27) The Big O
26) BPS: Battle Programmer Shirase
25) Jormungand
24) Dennou Coil
23) Hybrid Child
22) Star Driver: Kagayaki no Takuto
21) Ashita no Nadja
20) Haven't You Heard? I'm Sakamoto
19) Psychic Detective Yakumo
18) Mangaka-san to Assistant-san
17) Haibane Renmei
16) Bokurano
15) Revolutionary Girl Utena
14) GA : Geijutsuka Art Design Class
13) Tanaka-kun wa Itsumo Kedaruge
12) Inumarudashi
11) Ef: a Tale of Memories
10) Kaleido Star
9) Cute High Earth Defense Club LOVE!
8) The Daily Lives of High School Boys
7) Choubakuretsu Ijigen Menko Battle: Gigant Shooter Tsukasa
6) Fractale
5) S-Cry-Ed
4) Gakuen Utopia Manabi Straight
3) Corpse Party
2) Kill Me Baby!
1) Baccano!
------
Scott Green is editor and reporter for anime and manga at geek entertainment site Ain't It Cool News. Follow him on Twitter at @aicnanime.