The latest film "Ju-on: The Final" hits Japanese theaters June 20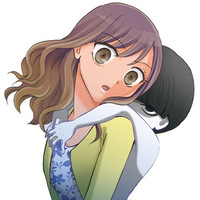 To promote the upcoming Ju-on: The Final, the latest chapter of the 15-year long Ju-on horror film series, Shogakukan will publish two shoujo manga adaptations based on the two latest films of the series in June.
Female manga artist Eiko Komuro, known for her various horror manga works, illustrates the adaptations of the 2014 film Juon: Owari no Hajimari and Ju-on: The Final. The manga project is supported by the editorial department of the publisher's monthly shoujo magazine Ciao, whose target readers are girls in age of 8 to 10.
The series began its history with the direct-to-video title Ju-on directed by Takashi Shimizu in 2000. Now it has two direct-to-video titles, six feature films, and three American remakes, The Grudge in 2004,
The Grudge 2 in 2006, and The Grudge 3 in 2009 (The first two were directed by Shimizu himself).
Ju-on: The Final is written/directed by Masayuki Ochiai (Parasite Eve, Shutter), and is scheduled to be
released in Japan on June 20.
Main art for the manga adaptations
"Ju-on: The Final" teaser
Poster visual
Tagline: "In 2015, the end ends."
via: Comic Natalie