1st major single "Kibou no Uta" will be released on May 13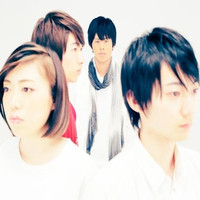 Avex today posted a full PV for four-member rock band Ultra Tower's first major single "Kibou no Uta" (The Song of Hope) on its official YouTube channel. It is now used as the OP theme song for the ongoing TV anime adaptation of the cooking-themed manga Food Wars! Shokugeki no Soma created by Yuuto Tsukuda (story) and Shun Saeki (art). It will be released as their 1st major single on May 12, and will be also included in their 6-song 2nd mini album "bluebell" to be released on the same day.
The Food Wars! Shokugeki no Soma TV anime is now available to Crunchyroll audiences in USA, Canada, Australia, New Zealand, South Africa, Latin America, Europe (excluding French speaking territories and Italian speaking territories), the Middle East, and North Africa.
"Kibou no Uta" PV
Ultra Tower artist photo
Anime latest PV featuring the song
via: Musicman-Net