About 1,000 files were posted illegally from his PC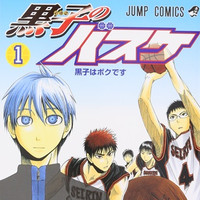 On April 14, Saitama Prefectural Police arrested a 33-year-old part-time male teacher at a private high school in Kanagawa Prefecture on suspicion of copyright infringement (infringement of public transmission rights).
The suspect is accused of using the file-sharing software Share to upload the digital edition of the first volume of Tadatoshi Fujimaki's Kuroko's Basketball manga onto the internet without the permission of the copyright holders (Fujimaki and the publisher Shueisha) in January. He has already admitted his guilt. According to the police, he is also suspected to have posted about one thousand files of adult games and music from his PC.
Posting copyrighted materials (anime, films, TV programs, music, pages from magazines - especially
before its official release day) onto the internet without copyright holder's permission is illegal in Japan.
The criminal act can result in a 10-year jail sentence or a fine of 10 million yen (about 84,000 US dollars)
in the worst case.
Source: Sponichi, Nikkan Sports
Kuroko's Basketball image © Tadatoshi Fujimaki/Shueisha
---
Related:
Unemployed Man Arrested for Uploading "Liar Game" Manga
40 People Arrested for Illegal Uploading of Anime, TV Drama in 3 Days
45-Year-Old Man Arrested for Selling Pirated Anime Stickers in Akihabara
Government Official Arrested for Posting "Gundam Unicorn" Episodes onto Video Sharing Site FC2
48-year-old Man Arrested for Uploading "Yo-Kai Watch" Anime Episode
Man Arrested for Selling One Dollar Bills with "One Piece" Images
46-year-old Unemployed Man Arrested for Posting "Maken-Ki! Two" on Video Sharing Site FC2
Two Japanese Men Arrested for Uploading "Berserk," "K-ON!" Manga
Man Arrested for Uploading "Attack on Titan" Manga 10th Volume
Man Arrested for Posting "Crayon Shin-chan" and "Black Jack" Anime on Video Sharing Site FC2
39-year-old Man Arrested for Uploading "Attack on Titan," "One Piece" TV Anime Episodes
Chinese Man Arrested for Selling Pirated Boa Hancock Figures