Messages you need to relay will be much more interesting with DBZ characters involved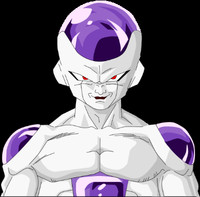 As a celebration for the premiere of Dragon Ball Z: Resurrection F, Ichiban Kuji is holding a very special lottery that Dragon Ball Z fans will want to get in on -- especially if they're into office supplies and stationery!
The promotion includes 15 different sticky note pads as prizes, featuring characters like Vegeta, Krillin, Goku, and Frieza. Each note pad comes with stickers of various characters as well, such as Frieza's notes being packaged with Ginyu Force characters and other henchmen. They're quite colorful and should make quite a statement when used in the office, as the comics on the official Ichiban Kuji website demonstrate.
It's $3 to enter the lottery, and each prize comes with a fortune with an ID for participants to enter another special drawing for mobile phone users. You could win a special Frieza figure or special voice clips.
All in all, a very fun promotion. Wish we had similar contests to this one in the West! Which set of notes would you like to have the most?
[via Anime News Network]
-------
Fueled by horror, rainbow-sugar-pixel-rushes, and video games, Brittany is a freelancer who thrives on surrealism and ultraviolence. Follow her on Twitter @MolotovCupcake and check out her portfolio for more.