10th single "Rise of Souls" hits stores May 27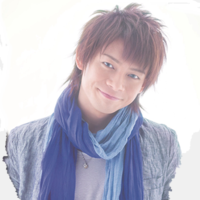 Lantis has posted a short music video for anison singer Shuhei Kita's upcoming 10th single "Rise of Souls" to be released on May 27. It is featured as the OP theme song for Battle Spirits: Burning Soul, the ongoing 7th TV anime based on Bandai's trading card game series Battle Spirits.
After winning the 1st Animax Anison Grand Prix in 2007, he made his professional singer debut with 1st single "Breakin' through" (Persona: Trinity Soul 1st OP) in February 2008. He previously performed "Endless NOVA," the 3rd ED song for the 6th TV anime Battle Spirits: Saikyou Ginga Ultimate Zero as a member of the special unit AG7, alongside other six Grand Prix winners: HIMEKA (2nd), Sayaka Sasaki (3rd), Marina Kawano (4th), Konomi Suzuki (5th), Natusmi Okamoto (6th), and Tatsuyuki Kobayashi (7th).
"Rise of Souls" short PV
"Endless NOVA" by AG7
via: Shuhei Kita official Twitter