Watanabe is nominated for Best Lead Actor in a Musical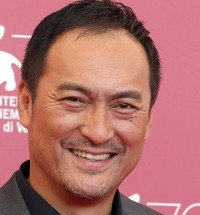 Japanese actor Ken Watanabe, probably most famous in the West for his role as Dr. Serizawa in the 2014 Godzilla film, has been nominated for a 2015 Tony Award.
Watanabe's nomination is for Best Lead Actor in a Musical for his performance as the King of Siam in The King and I, a Rodgers & Hammerstein musical produced at the Vivian Beaumont Theater in New York City by the Lincoln Center Theater company.
Ken Watanabe is now the first Japanese actor to be nominated for this particular Tony award. Mako Iwamatsu, a Japanese-born American actor, received a similar nomination in 1976 for his role in Pacific Overtures.
Reacting to his nomination, Watanabe stated: "It is truly an honor to be recognized for my first role on an American stage. I couldn't have done it without everyone involved in The King and I, particularly [director] Bart Sher and [lead actor] Kelli O'Hara."
Sources: