Noitamina show now scheduled for July premiere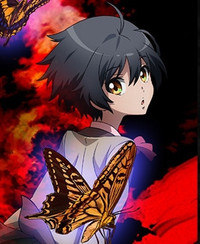 The official site for Rampo Kitan: Game of Laplace has been updated with the series key visual as well as the first TV commericial for the Studio Lerche produced series. The series is now scheduled for a July 2015 premiere on Fuji TV's late-night Noitamina block. The trailer and key visual are posted below:
The series will be directed by Seji Kishi and Makoto Uezu will handle the screenplay.
---
Humberto Saabedra is the Owner of AnimeNews.biz, Editor-in-Chief of PhoneNews.com and a part-time recording engineer. He can also be found musing on things (and Nico Robin) at @AnimeNewsdotbiz