Inio Asano se chargera du design des personnages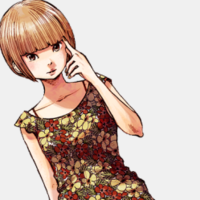 Le roman Subete ga F ni Naru écrit par Mori Hiroshi et sorti en 1996 va connaître une adaptation animée. Après un manga en 2011 scénarisé par l'auteur lui-même et dessiné par Asada Torao, ainsi qu'un drama sorti en 2014, l'œuvre revient en version animée sur la case horaire noitaminA (Terror in Resonance, Saekano, Punch Line).
L'animé sera réalisé par Mamoru Kanbe (Elfen Lied, Kimi to Boku) accompagné de Toshiya Ono (Gatchaman Crowds, Tsuritama) au scénario. Au design des personnages, nous retrouverons Inio Asano (Bonne nuit Punpun, Solanin, What a Wonderful World) au côté de Kenji Kawai (Ghost in the Shell, Higurashi no Naku Koro ni) à la composition.
La diffusion est prévue pour octobre 2015. Plus d'informations sur le site officiel de l'animé.
Source : CR US