"I wanted to make other users pleased."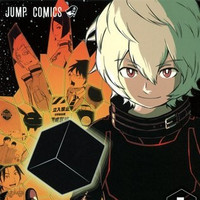 On May 19, Okinawa Prefectural Police's Public Security Division and its Naha Station arrested a self-proclaimed 50-year-old unemployed man in Saitama Prefecture on suspicion of copyright infringement (infringement of public transmission rights).
The suspect is accused of using the file-sharing software PerfectDark to upload more than 10 manga episodes from several publishers onto the internet without the permission of the copyright holders from October 13, 2014, to January 29, 2015. He has already admitted his guilt and said that he wanted to make other file-sharing software users pleased.
The illegally uploaded manga titles by him:
Shogakukan:
"Ginkai no Speed Star" (Michiharu Kusunoki)
"Asahinagu" (Ai Kozaki)
"Kedamame" (Yukio Tamai)
"The Tenth Prisom" (Masahito Soda)
"Boukyaku no Sachiko" (Jun Abe)
Shueisha:
"World Trigger" (Daisuke Ashihara)
Kadokawa:
"Iinazuke Kyoutei" (Fukudaada)
"Inugami-san to Sarutobi-kun wa Naka ga Warui." (Roku Tachibana)
"Houzuki-san Chi no Aneki (+Imouto)" (Ran Igarashi)
"Boku Dake ga Inai Machi" (Kei Sanbe)
Kodansha:
"Hanebado!" (Kousuke Hamada)
"Vinland Saga" (Makoto Yukimura)
"Namiyo Kiitekure" (Hiroaki Samura)
"Kin no Kanojo Gin no Kanojo" (Maruboro Akai)
Posting copyrighted materials (anime, films, TV programs, music, pages from magazines - especially
before its official release day) onto the internet without copyright holder's permission is illegal in Japan.
The criminal act can result in a 10-year jail sentence or a fine of 10 million yen (about 84,000 US dollars)
in the worst case.
Source: ACCS
"World Trigger" manga image © Daisuke Ashihara/Shueisha
---
Related:
High School Teacher Arrested for Uploading "Kuroko's Basketball" Manga
Unemployed Man Arrested for Uploading "Liar Game" Manga
40 People Arrested for Illegal Uploading of Anime, TV Drama in 3 Days
45-Year-Old Man Arrested for Selling Pirated Anime Stickers in Akihabara
Government Official Arrested for Posting "Gundam Unicorn" Episodes onto Video Sharing Site FC2
48-year-old Man Arrested for Uploading "Yo-Kai Watch" Anime Episode
Man Arrested for Selling One Dollar Bills with "One Piece" Images
46-year-old Unemployed Man Arrested for Posting "Maken-Ki! Two" on Video Sharing Site FC2
Two Japanese Men Arrested for Uploading "Berserk," "K-ON!" Manga
Man Arrested for Uploading "Attack on Titan" Manga 10th Volume
Man Arrested for Posting "Crayon Shin-chan" and "Black Jack" Anime on Video Sharing Site FC2
39-year-old Man Arrested for Uploading "Attack on Titan," "One Piece" TV Anime Episodes
Chinese Man Arrested for Selling Pirated Boa Hancock Figures