Directed by Jun Kawagoe (Cyborg 009 The Cyborg Soldier)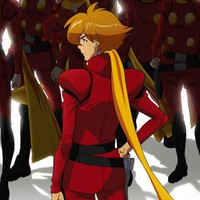 Following the announcement for its production launch in the end of March, it is today confirmed that a new anime adaptation of Shotaro Ishimori/Ishinomori's representative work Cyborg 009 will be released via event screenings at theaters across Japan this fall. It means that the new anime will get a very limited theatrical release, maybe for just one day or weekend.
From this Saturday, posters featuring the main visual below will be displayed at seven theaters in Tokyo (Shinjuku Wald9), Yokohama (Burg13), Kyoto (T-Joy Kyoto), Osaka (Umeda Burg7), Hiroshima (Wald11), Fukuoka (T-Joy Hakata), and Niigata (T-Joy Mandai), where the screening events will be probably held.
Jun Kawagoe, who worked on the 51-episode third TV anime series Cyborg 009 The Cyborg Soldier in 2001-2002, returns the franchise as the director.
Main visual
via: Animate. TV
© ISHIMORI PRODUCTION INC