At the same pace with the first film released in November 2014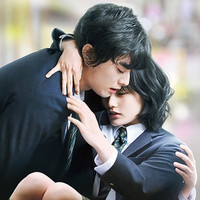 It was confirmed that Kiseiju: Kanketsu-hen/Parasyte: The Final Chapter, the second part of the two-part live-action film adaptations based on Hitoshi Iwaaki's horror action manga, had attracted 1,006,992 moviegoers and earned 1,288,204,400 yen by May 17, in 23 days since its opening on April 25.
The first film, which opened on November 29, 2014, also reached the one million mark on its 23rd day, and it made 2 billion yen on 1.55 million admissions from its total theatrical run in Japan. The second film is expected to reach the same level of success.
Trailer
Poster visuals
Source: Cinema Topics Online
© 2015 Movie "Parasyte" Production Committee