All of the advance tickets for the play were already sold out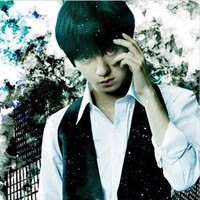 The general sales of the advance tickets for the upcoming stage play adaptation of Sui Ishida's dark fantasy action manga series Tokyo Ghoul began on May 23, and all of them were sold out immediately. To answer to the requests from the fans, the organizer has decided to hold screening events of Tokyo's final day performance of July 8 at 12 theaters across Japan and one in Taiwan on July 20. The events will also show exclusive footage and will offer theater-limited pamphlets. The 3,600-yen ticket will go on sale on July 2.
The stage play is scheduled to be performed 10 times at AiiA 2.5 Theater Tokyo from July 2 to 8, then five times at Kyoto-Gekijo from July 18 to 20.
CM for the theater screening events
Yuuki Ogoe as Ken Kaneki/Aya Tabata as Touka Kirishima
Shougo Suzuki as Nishiki Nishio/Akito Miyazaki as Hideyoshi Nagachika
Yuri Hamada as Rize Kamishiro/Mitsuru Murata as Uta
Tomokazu Yoshida as Renji Yomo/Yuuki Mikisawa as Kotaro Amon
Yoshitaka Yamagami as Yamori/Masaaki Okuno as Asaki Fueguchi
Jiyuu Arima as Kureo Mado/Tadayoshi Kato as Yoshimura
Main visual
Source: "Tokyo Ghoul" stage play official website via: Cinema Today
© Sui Ishida/Shueisha
© Stage Play "Tokyo Ghoul" Production Committee (Marvelous, Pierrot)