The shooting has already begun in Chichibu-city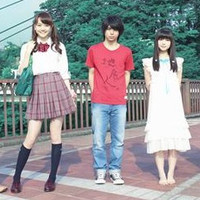 Fuji TV today launched the official page for the upcoming live-action TV drama adaptation of A-1 Pictures' popular anime series Ano Hi Mita Hana no Namae o Bokutachi wa Mada Shiranai./Anohana: The Flower We Saw That Day, with the first photo of the six main cast and Chichibu Bridge featured in the anime in the background. The shooting has already started in Chichibu-city, Saitama Prefecture, where the anime story also took place.
The TV special (probably about two-hour long) is scheduled to be aired in the Golden Time block (19:00~23:00) during this year.
Main Cast:
Jinta "Jintan" Yadomi: Nijiro Murakami (18-year-old son of singe UA)
Meiko "Menma" Honma: Minami Hamabe (14-year-old/Sorairo Monogatari, April Fools)
Naruko "Anaru" Anjo: Airi Matsui (18-year-old/Yamada-kun and the Seven Witches, GTO)
Atsumu "Yukiatsu" Matsuyuki: Jun Shison (20-year-old/Ressha Sentai ToQger)
Chiriko "Tsuruko" Tsurumi: Marie Iitoyo (17-year-old/Flowers for Algernon)
Tetsudou "Poppo" Hisakawa: Yuuta Takahata (21-year-old/NHK's ongoing 92nd asadora Mare)
全国フジテレビ系にて『あの花』初の実写化となるスペシャルドラマの放送が決定いたしました! 放送日時は後日発表となりますが、今年中のゴールデン枠での放送となります! ホームページはこちら⇒ http://t.co/XJHoNHEsZY pic.twitter.com/vWGOzchIUV

— あの日見た花の名前を僕達はまだ知らない。 (@anohana_project) June 17, 2015
You canc heck their close-up photos on Oricon Style.
Source: Fuji TV via: Anohana Project official Twitter