Theatrical screening events will be held in October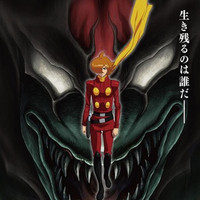 Following the individual announcements a few month ago, it is officially confirmed today that a three-episode crossover OVA Cyborg 009 vs Devilman is set for a release in Japan on November 11, 2015. Its official website launches with a 30-second trailer. The tagline on the main visual is "Who Will Survive--."
According to Toei Video, two "Complete Blu-ray" sets (limited and regular edition) which contains the all three 30-minute episodes will be released first on November 11, along with the individual disc for the first episode. Then the second episode disc will follow on December 9, third on January 6, 2016. In advance of the release, theatrical screenings are scheduled to be held at seven selected theaters for a limited time of two weeks in October.
Jun Kawagoe, who was originally announced as the director only for the Cyborg 009 project, is confirmed
as the director for the crossover OVA. He previously directed the 51-episode third TV anime series Cyborg
009 The Cyborg Soldier in 2001-2002. Tokyo-based company Actas, best known for its recent mega hit
series Girls und Panzer, works on anime production, in cooperation with BeeMedia (Getter Robo Armageddon).
Trailer
Main visual
1st visual for "Cyborg 009"
1st visual for "Devilman"
Source: "Cyborg 009 vs Devilman" officail website, Toei Video
© 2015 "Cyborg 009 vs Devilman" Production Committee