Hopefully Sonic's latest won't disappoint...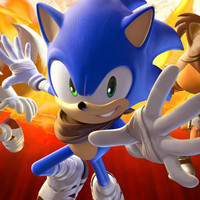 A Japanese trailer for the upcoming 3DS release Sonic Boom: Fire and Ice has surfaced, and it shows off some of what you'll be able to expect out of Sonic's latest outing.
Both icy and fiery stages are demonstrated here, with platforming and puzzler segments designated for either form. It looks like it could be an interesting return to form for the hedgehog, but only time will tell.
We can expect a North American release this Holiday 2015.

[via GoNintendo]
-------
Fueled by horror, rainbow-sugar-pixel-rushes, and video games, Brittany is a freelancer who thrives on surrealism and ultraviolence. Follow her on Twitter @MolotovCupcake and check out her portfolio for more.