Chaque jour, une carte différente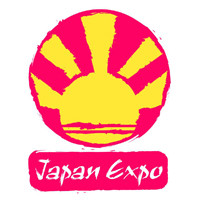 Continuons à découvrir les différentes surprises que nous vous avons préparées pour Japan Expo. Tout comme le live stream, c'est devenu un rendez-vous apprécié : les cartes postales collector Crunchyroll ! Il s'agit de jolies cartes à l'effigie de nos séries les plus populaires. Elles vous seront offertes gratuitement, à condition de passer les récupérer le bon jour sur notre stand.
Car Japan expo s'étalant sur quatre jours, ce sont quatre cartes différentes que nous éditons, sachant que chacune ne sera disponible qu'un seul jour. Il faudra donc venir nous voir souvent... Voici les visuels de ces cartes et le planning de leur distribution :
Jeudi 2 juillet : Yamada-kun and the Seven Witches
Vendredi 3 juillet : Uta no Prince-sama Maji Love Revolutions
Samedi 4 juillet : Gintama
Dimanche 5 juillet : Sound! Euphonium
Nous vous attendrons nombreux sur notre stand, situé Hall 5A, Allée F, No 42 (dans l'espace éditeurs). À noter que vous trouverez également les cartes Yamada-kun and the Seven Witches sur le stand Delcourt et celles de Sound! Euphonium sur celui d'Akata.
Une dernière info : nous allons éditer une cinquième carte collector. Nous vous dévoilerons comment l'obtenir d'ici quelques jours...