1st disc featuring the five magical boys hits stores today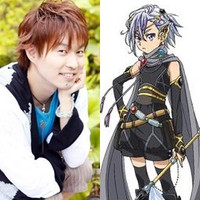 On the release day of the highly anticipated first volume in Japan, the official website for the magical boy-featured project Mahou x Shonen x Days!!!!! announced that 31-year-old popular voice actor Yonaga Tsubasa, best known as Nagisa Hazuki in Kyoto Animation's Free! series, will join as twin brothers Naru and Eru in the next second volume of its audio drama CD series. The two call them self as "Black Savers" and confront the protagonists' group "Magic Savers." The second volume will be released on August 26.
【情報解禁】第2巻より登場する双子の魔法少年を演じるのは代永翼さん!クールなナルとワガママで天真爛漫なナルの二役を務めます!川村敏江さん描き下ろしのビジュアルも公開!代永さんのコメントこち☆http://t.co/cuHJTgHRV3 pic.twitter.com/mCm3zrZn3x

— 「まほう×少年×Days!!!!!」公式 (@mahosho_days) June 24, 2015
Mahou x Shonen x Days!!!!! is a collaboration project between acclaimed anime studio Toei Animation and
anime-related CD/DVD production company Frontier Works. Manglobe's Toshie Kawamura, best known for
her works for Yes! PreCure 5 and Smile PreCure!, designs the characters, with female mystery novelist
Korumono Migiwa writing the scripts.
PV
Main voice cast
Yuuki: Souma Saito (Tastumi in Akame ga KILL!, Tadashi Yamaguchi in Haikyu!!)
Hikaru: Hiro Shimono (Syo Kurusu in Uta no Prince-sama, Connie Springer in Attack on Titan)
Takuto: Tetsuya Kakihara (Natsu Dragneel in Fairy Tail)
Ran: Akira Ishida (Kaworu Nagisa in Neon Genesis Evangelion, Athrun Zala in Mobile Suit Gundam Seed)
Daichi: Katsuyuki Konishi (Phoenix Ikki in Saint Seiya: The Hades Chapter)
1st drama CD jacket
2nd drama CD jacket
Source: "Mahou x Shonen x Days!!!!!" official website
© "Mahou x Shonen x Days!!!!!" Project