4th chapter hits Japanese theaters this Saturday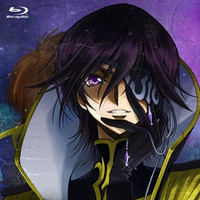 According to the latest Oricon report, the third chapter of Code Geass: Akito the Exiled, "Kagayaku Mono Ten Yori Otsu" (The Shining One Falls from Heaven) released in Japan on June 26, took the top spot in its weekly Blu-ray sales chart selling about 21,000 units in its first week. This the second No.1 Blu-ray disc in the whole Code Geass anime franchise. The first title was the first volume of the second TV series Code Geass: Lelouch of the Rebellion R2, released six years and 10 months ago, in September 2009.
The fourth chapter "Nikushimi no Kioku Kara" (From the Memories of Hatred) will hit Japanese theaters this Saturday, July 4, then its DVD/Blu-ray will be released on October 28. The fifth chapter titled "Itoshiki Monotachi e" (To Beloved) is in the works as the final installment of the series for a 2015 fall release.
TV CM for Chapter 3 Blu-ray
Blu-ray first press limited edition cover illustrations
DVD jacket
Theatrical poster
Source: Oricon Style
©SUNRISE/PROJECT G-AKITO Character Design ©2006-2011 CLAMP,ST