The upcoming RPG will allow you to create your own characters!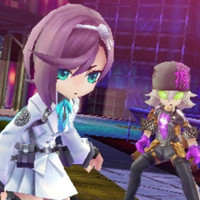 Sega's upcoming RPG sequel 7th Dragon III Code: VFD is releasing this October 15 in Japan, and with it comes the very first debut trailer for the game for us all to dissect!
7th Dragon III is being developed in-house at Sega and will find players foring parties with a maximum of nine members and assigned everyone a job. There's even a new job that involves cards known as the "Duelist." Sound a little familiar, perhaps?
Players will also be able to create their own character from 32 different looks, 40 battle voices, and eight different jobs. Check it all out in the trailer below!
[via Gematsu]
-------
Fueled by horror, rainbow-sugar-pixel-rushes, and video games, Brittany is a freelancer who thrives on surrealism and ultraviolence. Follow her on Twitter @MolotovCupcake and check out her portfolio for more.