A (very likely) trippy new show for American audiences?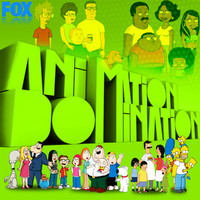 Anime studio Production I.G. announced this weekend during the Anime Expo panel that it would be producing a show for Fox's Animation Domination High-Def (ADHD) block.
While Production I.G. hasn't yet divulged a title for the show or even anything regarding the type of content it will feature, this is still exciting news since Fox will handle promotion and is very much in touch with anime fans and anime culture.
We'll have more details as they arise, but in the meantime check out this hilarious Animation Domination sketch about the ultimate anime hero.
[via Anime News Network]
-------
Fueled by horror, rainbow-sugar-pixel-rushes, and video games, Brittany is a freelancer who thrives on surrealism and ultraviolence. Follow her on Twitter @MolotovCupcake and check out her portfolio for more.