Find out what happened at the Anime Expo panel!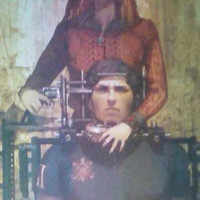 Aksys Games recently announced Zero Escape 3, but with it only came the standard press release with bits and pieces of information. Since then, at a panel yesterday director Kotaro Uchikoshi has let slip some additional details about the game, which is due out in summer 2016.
Uchikoshi displayed the main visual of the game at the panel, which featured two of the game's central characters. These characters and others will be seen at the Mars Mission Test Site, a facility that's meant for testing the logistics of a colony of humans living on Mars. There will also be a dog involved.
During the panel, Danganronpa series director Kazutaka Kodaka joined Uchikoshi to talk about the game's ending, which he stated would be the most "out of this world so far." It sounds like we've got a lot to look forward to, especially if the director of Danganronpa thinks it's some far-out stuff.
[via Gematsu]
-------
Fueled by horror, rainbow-sugar-pixel-rushes, and video games, Brittany is a freelancer who thrives on surrealism and ultraviolence. Follow her on Twitter @MolotovCupcake and check out her portfolio for more.