The fan translation now has some surprises in store for players!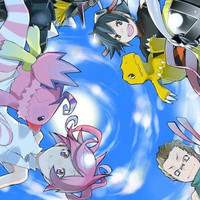 The fan translation of Digimon World Re:Digitize has been in production for some time, and last week it was finally unveiled. An impressive undertaking, the patch has been released with a few minor bugs, but also one very cool surprise that players will be delighted to find.
The translation team has acknowledged that there will be special item passwords included in the patch, in keeping with the original Japanese release by Bandai Namco. The passwords were released every week after the game came out, and offer several special items and helpful equipment to aid tamers needing a little oomph in their game.
You can check out the password list here, and future updates will be found there as well. In the meantime, let us know if you tried out the English patch for your imported copy and if it's worth digging into!
[via Siliconera]
-------
Fueled by horror, rainbow-sugar-pixel-rushes, and video games, Brittany is a freelancer who thrives on surrealism and ultraviolence. Follow her on Twitter @MolotovCupcake and check out her portfolio for more.