Still going strong on Japan's box office, ranking 2nd in its 4th weekend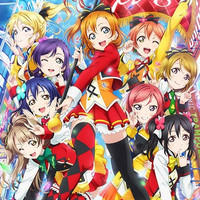 After dominating Japan's weekend box office for three consecutive weeks, the all-new feature film Love Live! The School Idol Movie has drawn more than one million moviegoers as of July 5, in 23 days since its opening on June 13. In spited of its limited release on only 121 screens, the sequel story to the two TV series has already earned over 1,4 billion yen, becoming an exceptional success for a film based on a midnight TV anime series.
Finally in its fourth weekend, the anime idol film gave up its first place to Avengers: Age of Ultron, but still ranked 2nd with a total grossing of 1,484,857,000 yen on 1,026,068 ticket sales.
"Love Live! The School Idol Movie" trailer
Source: Cinema Today
© 2015 Project Love Live! Movie