25 percent more than its theatrical gross in Japan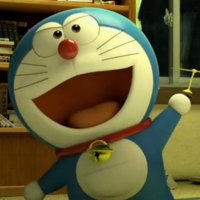 According to TV Asahi managing director Takashi Hirajou, Stand By Me Doraemon, the first 3DCG film based on the popular manga series created by Fujiko F. Fujio, ended its 30-day theatrical run in China on June 26, earning a massive 10.5 billion yen (about 85.6 million US dollars). In particular, it earned 1.776 billion yen on May 31 only, breaking the single day grossing record for an animation film in China, previously held by Kung Fu Panda with 1.361 billion.
In Japan, Stand By Me Doraemon was released in August 2014, becoming the second highest grossing Japanese film of the year with 8.38 billion yen. It means China was a bigger market than its own country for the film. Should Japanese anime production company shift their focus more on Chinese audience?
Trailer for Singapore theaters with English and Chinese subtitles
Source: Eiga.com