"Symphogear GX" OP Song hits stores July 22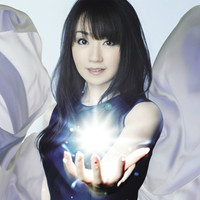 Following the 15-second CM, the official YouTube channel for anime voice actress/singer Nana Mizuki today released a three-minute music video for her upcoming 33rd single "Exterminate." The title song is now featured as the OP theme for the TV anime third season Symphogear GX, in which she also reprises her role as Tsubasa Kazanari. The CD single is set to be released on July 22.
It is also confirmed that one of the coupling songs of the CD, "Bramble" is used as the theme song for a new game app for iOS and Android, The Tower of Princess, and that she is set to voice one of the heroines, Lucretia, alongside Yukari Tamura, Mai Nakahara, Maaya Uchida, Yumi Hara, Mutsumi Tamura, Sayaka Ohhara, and Aya Suzaki.
"Exterminate" 3-minute MV
15-second CM
"Exterminate" CD jacket
"The Tower of Princess" PV
Source: Nana Mizuki official website
© King Records