Enigmatic messages from Sunrise Rights Twitter channel puzzle Japanese fans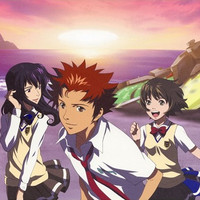 Japanese fans are currently attempting to unravel the mystery of a pair of Tweets sent out from the Sunrise Rights Twitter channel on July 10, 2015. Sunrise Rights is the official Twitter feed for the division of Sunrise Animation that negotiates things such as character licensing and home video rights.
セレブラントの皆さん。"プロジェクトリザレクション 8.3.1 2015"についてはまだガルズオルムに知られるわけにはいかないので、現時点では詳細を明かせません。しかしその日は近いでしょう。下田監督は今も作戦を準備中です。お楽しみに。 #zega

— サンライズライツ営業部 (@sunriserights) July 10, 2015
The 1st Tweet mentions "Project: Resurrection" and Director Shimoda, saying that more details will be revealed later and to look forward to them.
『プロジェクトリザレクション 8.3.1 2015』セレブラントであればその重要性は作戦名からわかるはず。あの廣岡氏さえ全貌を知らされていない事から重要度を理解してほしい。なお、今の件については担当はボスに小言を言われてる模様。テヘペロ。 #zega

— サンライズライツ営業部 (@sunriserights) July 10, 2015
The 2nd Tweet goes on to playfully explain that the writer got scolded for giving too much away in the 1st Tweet.
Both of the Tweets also mention "Celebrants" and end with the hashtag #zega. These details imply that the "Project: Resurrection" has something to do with the Zegapain anime.
Zegapain is a 2006 mecha TV anime directed by Masami Shimoda, who may be the Shimoda referred to in the initial Tweet. The series is currently approaching its 10 year anniversary in 2016. Does "Project: Resurrection" mean that more Zegapain is on the way?
Sources:
Sunrise Rights official Twitter feed
Paul Chapman is the host of The Greatest Movie EVER! Podcast and GME! Anime Fun Time.