Jun Fukuyama voices titular fugitive cyborg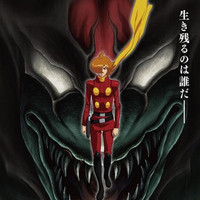 Plans for the three part OVA meeting of Go Nagai and Shotaro Ishinomori's classic heroes Cyborg 009 vs. Devilman have been updated with a cast listing for the latest incarnation of Cyborg 009. Ishinomori's seminal 1964 Cyborg 009 featured a team of people, kidnapped from across the globe for human experimentation, who escape and turn their new super powers against their former captors.
001/Ivan Whisky - Haruka Shiraishi

002/Jet Link - Tomoaki Maeno
003/Françoise Arnoul - M・A・O

004/Albert Heinrich - Hiroki Tōchi

005/Geronimo Jr. - Tsuyoshi Koyama

006/Chang Changku - Yū Mizushima

007/Great Britain - Hozumi Gōda

008/Pyunma - Ayuma Okamuru

009/Joe Shimamura - Jun Fukuyama
They join
Devilman / Akira Fudo - Shintarō Asanuma
Miki Makimura - Saori Hayami
Ryo Asuka - Satoshi Hino
According to Toei Video, two "Complete Blu-ray" sets (limited and regular edition) which contain all three 30-minute episodes will be released first on November 11, along with the individual disc for the first episode. Then the second episode disc will follow on December 9, third on January 6, 2016. In advance of the release, theatrical screenings are scheduled to be held at seven selected theaters for a limited time of two weeks in October.
Jun Kawagoe, who was originally announced as the director only for the Cyborg 009 project, is confirmed as the director for the crossover OVA. He previously directed the 51-episode third TV anime series Cyborg 009 The Cyborg Soldier in 2001-2002. Tokyo-based company Actas, best known for its recent mega hit series Girls und Panzer, works on anime production, in cooperation with BeeMedia (Getter Robo Armageddon).
Trailer
Main visual
1st visual for "Cyborg 009"
1st visual for "Devilman"