First No.1 spot in the anime franchise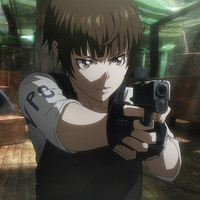 According to the latest Oricon report, "PSYCHO-PASS: The Movie Blu-ray Premium Edition," released in Japan on July 15. took the top spot in its weekly overall Blu-ray sales chart with 24,000 units in its first week. It became the first No.1 Blu-ray disc in the anime franchise's history, selling over twice more than the previous top-selling product, the six-disc Blu-ray box set of the TV anime first season released in October 2014. The film's DVD also ranked 3rd with 6,000 units in the weekly overall DVD sales chart, becoming the top-selling DVD in the franchise.
PSYCHO-PASS: The Movie was released in Japan on January 9, 2015, with a R15+ rating due to its strong violence scenes including murders and human body's damage. It debuted 4th in its first weekend, then reportedly earned 850 million yen from its 70-day theatrical run.
Blu-ray premium edition set
CM
Source: Oricon Style
© "PSYCO-PASS" Production Committee