Kishimoto denies the possibilities of more sequels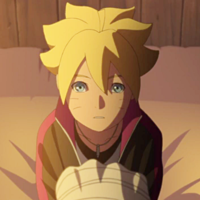 Toho has posted a three-minute special trailer titled "Uketsugareru Michi" (The Road that is Inherited) for the upcoming anime film Boruto -Naruto The Movie- featuring its theme song "Diver" performed by four-member Japanese rock band KANA-BOON. The video was first screened at the premiere of the film held in Tokyo yesterday, July 28.
At the event, the voice actress of Boruto, Yuko Sanpei asked the original manga creator Masashi Kishimoto, who also served as executive producer of the film, that she wanted to see more sequels. Kishimoto, however, immediately answered, "Impossible. Please give me some rest."
The follow-up film is set to be released in Japan on August 7.
Special trailer "Uketsugareru Michi"
[映画]「NARUTO」連載終了後も多忙な岸本斉史、念願の新婚旅行に! http://t.co/AdgBCFVl3F pic.twitter.com/zEyGekoet6

— シネマトゥデイ (@cinematoday) July 28, 2015
[写真]三瓶由布子、菊池こころ、竹内順子、杉山紀彰、小野賢章、浪川大輔ら声優陣も出席!『BORUTO -NARUTO THE MOVIE-』完成披露試写会フォトギャラリー http://t.co/Y5YuP0lKZ0 pic.twitter.com/eZMDA4f4KE

— シネマトゥデイ (@cinematoday) July 28, 2015
Poster visual
via: Movie Natalie, Cinema Today
(c) Masashi Kishimoto, Scott/Shueisha, TV Tokyom Pierrot
(c) Movie Boruto Production Committee 2015