Story revolves around a bioterrorism incident in western Australia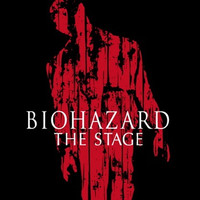 The first-ever stage play adaptation of Capcom's popular survival horror video game series Biohazard (international title: Resident Evil), titled "Biohazard The Stage," is planned to be performed at EX Theater Roppongi in Tokyo late October. The first game was released in Japan in March 1996, then followed by many sequels and live-action film adaptations starring Milla Jovovich. The cast and ticket information will be announced sequentially.
The story revolves around a bioterrorism incident occurred at an university in western Australia. Piers Nivans and Chris Redfield, two members of the Anti-Terrorist Unit, try to take control of the situation in cooperation with Rebecca Chambers, a teacher at the university and an ex-member of the Special Tactics And Rescue Service. Then, a mysterious young man named Taylor Howard appears, revealing the surprising truth behind the incident. How can they settle the situation?
Image visual
via: Netlabo
© CAPCOM CO., LTD.