Kekkai Sensen, No Game No Life, God Eater, Chaos-Dragon, Naruto-Filme und Yu-Gi-Oh! GX, 5D's und Zexal lizenziert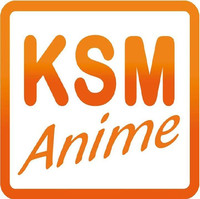 Auf der AnimagiC 2015 wurden heute und gestern haufenweise Ankündigungen zu neuen Lizenzen, Veröffentlichungsterminen und anderen Dingen gemacht. Nachfolgend findet ihr eine Zusammenfassung der Ankündigungen von KSMFilm:
Kekkai Sensen wird 2016 veröffentlicht werden
Die beiden Filme von Hunter x Hunter: The Last Mission und Hunter x Hunter: Phantom Rogue sollen 2016 veröffentlicht werden
No Game No Life wird 2016 aufgeteilt in zwei Volumes veröffentlicht werden
Yu-Gi-Oh! 5D's, GX und Zexal kommen 2016 zu uns, von den insgesamt 480 Folgen soll monatlich je eine Box erscheinen
God Eater wird 2016 veröffentlicht werden
Die beiden Hakuouki-Filme werden voraussichtlich im Sommer erscheinen
Chaos Dragon wird 2016 veröffentlicht werden
Naruto The Movie 2 & 3 wurden lizenziert
Naruto Shippuden The Movie 1-5 wurden lizenziert
Road to Ninja: Naruto The Movie wurde lizenziert
The Last: Naruto The Movie und Boruto: Naruto The Movie wurden lizenziert und sollen auch in die deutschen Kinos kommen
die Komplettbox zu Tales of Symphonia erscheint nun schon im November
Girls und Panzer wird in vier Volumes mit Schuber ab November veröffentlicht, die OVA soll ebenfalls folgen
Naruto Shippuden wird im Dezember mit neuer Vertonung weitergehen
die OVAs zu Fullmetal Alchemist erscheinen im November
Rage of Bahamut soll Anfang 2016 erscheinen
Expelled From Paradise wird nächstes Jahr in den Kinos gezeigt
Update:
Ein kleine Ergänzung von meiner Seite: Ich habe mich auf der Messe bei KSM erkundigt und Girls und Panzer wird in der deutschen Version leider ebenfalls ohne das russische Volkslied "Katyushka" auskommen müssen. Genau wie bei der amerikanischen Version wird man hier "Korobereniki" (bekannt aus Tetris) verwenden.
- kayserlein