New OVA episode titled 'Kou'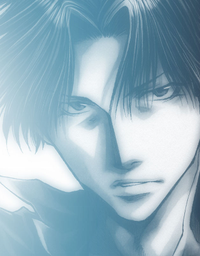 In an update to the OVA's official site, the Wild Adapter manga by author Kazuya Minekura will get its second OVA in September with the release of the limited edition of the Kou OVA, now set for September 30th. The episode was originally slated to be released in November of last year, but was delayed for unknown reasons, following the release of the first OVA in Zen last year.
The limited edition release will feature additional bonuses such as a sleeve DVD case with art by Minekura along with a bundled CD featuring a new Drama also written by Minekura with cast and character messages, exclusive booklet featuring new interviews and two bromide art cards along with an original soundtrack. The OVA DVD also features commentary tracks by cast members Hideo Morikawa and Toshiyuki Ishikawa.
The Wild Adapter manga was previously released by Tokyopop in the US before it shut down in 2011 and has not been rescued since.
---
Humberto Saabedra is the Owner of AnimeNews.biz and a part-time recording engineer. He can also be found musing on things at @AnimeNewsdotbiz