"Black Swallowtail" and 1st mini album hit stores September 9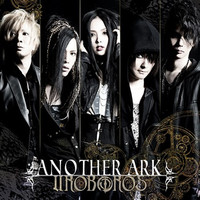 Pony Canyon has posted a 90-second short music video for five-member project band UROBOROS' 1st single "Black Swallowtail" on its official YouTube channel. It is now used as the 2nd OP song for the Rokka: Braves of the Six Flowers TV anime, following "Cry for the Truth" by MICHI. The TV anime is scheduled to feature two OP song and three ED songs in total.
Rokka -Braves of the Six Flowers- is available to Crunchyroll members worldwide except Asia.
"Black Swallowtail" short MV
The band was formed last month by Keisuke Kurose (composer/ex-Asriel), Aya Ueki (vocal), Kosuke Ohmura
(guitar/C4, LIV MOON, DCPRG, Marty Friedman, BABYMETAL), Taizo Nakamura (bass/ex-cune9) and Takashi
Sasabuchi (drums/ex-Plastic Tree), and will release their 1st mini album "Another Ark" on September 9. "Black
Swallowtail" will be included in the album and will also be released as a CD single on the same day.
1st mini album "Another Ark" CM
First press limited edition
Regular edition
UROBOROS artist photo © Pony Canyon Inc.