CustomiZ provides the ED song "Kai"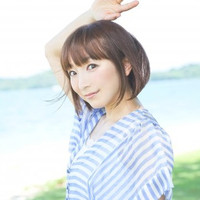 38-year-old anime voice actress/singer Yui Horie will release her 19th single "Asymmetry" from King Record on November 4. It will be used as the OP song for K: Return of Kings, the upcoming second K TV series, in which she has voiced Anna Kushina since the first season aired in 2012. Two member unit angela, who performed the OP song for the first season, "KINGS," wrote/composed/arranged the second season OP. Meanwhile, four-member unit CustomiZ provides their 3rd major single "Kai" as the ED song. Its CD single will be released on November 18.
K: Return of Kings will premiere in the Animeism block of MBS, TBS, CBC and BS-TBS in October.
Yui Horie
Horie and angela
何より、angelaに堀江由衣さんと Kの主題歌をプロデュースさせた GoRAチームとプロデューサー陣は、 流石やなと思った。 『アシンメトリー』はそんな曲。 そんな、ゆりえほぃ、失礼、、、 堀江由衣さんと☆ #anime_k pic.twitter.com/4qc8BnqZ8w

— KATSU (@angela_KATSU) August 11, 2015
CustomiZ
遂にメジャー3rdシングル「解」2015年11月18日発売決定!さらにアニメ「K RETURN OF KINGS」エンディング主題歌に決定!その前に明日から小豆島お遍路スタート!年末までぶっちぎります!お楽しみに! pic.twitter.com/JsdEZEblH6

— カスタマイZ OFFICIAL (@customiz_info) August 11, 2015
"K: Return of Kings" main visual
via: Music Natalie
© King Records
© 2015 STARDUST MUSIC, INC.
© GoRA.GoHands/k-project