Concerned parents objected to "too sexy" image of Sophy Hōjō in TV anime's ending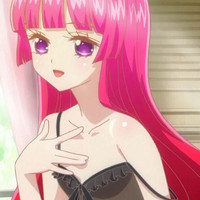 Recently, the BPO (short for Broadcasting Ethics & Program Improvement Organization) - a Japanese media watchdog group that in their own words "serves to improve the quality of broadcasting and promote higher ethical standards while ensuring freedom of speech and expression" - received several complaints related to anime.
Although the specific anime in question weren't mentioned in the BPO's report, the content that drew the complaints was described. One of the descriptions, which expressed concerns at a piece of animation featuring girls in swimsuits including one image with a drooping shoulder-strap, was clearly referring to the ending theme animation of the TV anime, PriPara, specifically to an image involving the character of Sophy Hōjō.
Fans have noted that since the complaint became public, the ending theme animation for PriPara has been revised to replace the image in question. Above is a screen cap of the original image. Below is the replacement.
Some Japanese fans have expressed consternation at the changes, observing that the altered ending animation differs from the original only in this single image, and that all of the other images of the girls of PriPara frolicking in their swimsuits remain unchanged. One fan even made a side-by-side comparison video:
プリパラのエンディング、そふぃの修正カットってオマージュなのね。おのれBPO…芸術がわからぬとは… pic.twitter.com/IcEP8VjQfp

— Tッピー(幼稚園児) (@trshmst) August 22, 2015
Another annoyed fan noted that the image in question was a tribute to a famous photograph of American actress Marilyn Monroe, although I don't know if this fact actually helps in the argument against the idea that the image was "too sexy".
Sources:
Official BPO English language home page
Paul Chapman is the host of The Greatest Movie EVER! Podcast and GME! Anime Fun Time.