Produced by the same production team of the ongoing TV anime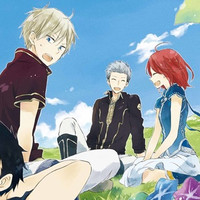 Hakusensha has announced that the limited edition of the upcoming 15th volume of Sorata Akizuki's fantasy shoujo manga Akagami no Shirayukihime/Snow White with the Red Hair will come with a newly-produced 30-minute OAD mainly based on the 41st chapter featuring a date in the castle town by Shirayuki and Zen. The manga episode was included in the manga's 10th volume published in July 2013. The OAD will also use the episodes told in the two special chapters in the seventh and 11th volume, which have never been used in the ongoing TV anime.
Th same production team and voice cast are attached to the OAD project. Pre-orders for the 3,996-yen limited edition will be accepted till November 11. Both the regular and limited edition will be released on January 5, 2016.
Source: Hakusensha
(C)1998 HAKUSENSHA