"Fafner Exodus" broadcasting station declines comments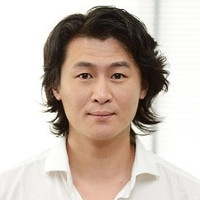 Metropolitan Police Department's Shibuya Station has arrested 38-year-old writer Tow Ubukata on suspicion of domestic violence against his wife. Ubukata, recently well known for his works for Ghost in the Shell Arise and Fafner Exodus, has denied the charge.
According to the police, after having a quarrel at his office in the Minato Ward of Tokyo around at 7:00 pm on August 21, he hit his wife in her thirties in the face. She has sustained injuries, including a fracture of her front tooth and a bruise on her chin, which will take a month to heal completely. She went to the local station to report the DV the following day, then the police arrested him on Sunday. Ubukata said to the police, "I admit we had a quarrel, but I didn't hit her." A few days before the incident in Tokyo, he reportedly used violence on his wife in Chiba Prefecture and the local police rushed to the scene, but he didn't get arrested at the time.
He has been working on the upcoming second season of the Fafner Exodus TV anime scheduled to
premiere on October 3 as the series composition writer. MBS/Mainichi Housou, the anime's key broadcasting
station in Osaka said, "Since the details of the incident have not been clarified yet, We refrain from
making comments."
Tow Ubukata (photo via Mainichi Shimbun)
Source: Asahi, NHK, Mainichi, Sport Hochi, Sponichi