13th film hits Japanese theaters in summer of 2016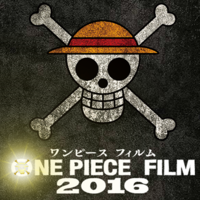 The official website for the upcoming 13th One Piece feature film, tentatively titled One Piece Film 2016, opens today with a message from the original manga creator Eiichiro Oda, "We will do a movie. Yoroshiku! (please wait for it!)" The release of the film in summer of 2016 was announced after the broadcast of the latest TV special Episode of Sabo - The Three Brothers' Bond on August 22.
Still, the level of Oda's commitment to the new film is not known at present. For the previous 12th film One Piece Film Z released in December 2012, he served as executive producer. It earned a massive 6.87 billion yen in the Japanese box office, becoming the top-grossing film in the anime franchise.
Screenshot of the official website
via: One Piece.com
© Eiichiro Oda/2016 "One Piece" Production Committee