"I like 'Love Live!', but I hated its fans."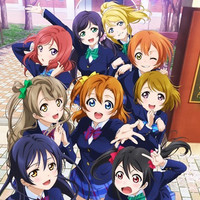 Metropolitan Police Department's Ogikubo Station has arrested a 15-year-old male first-year high school student from Toyama-city, Toyama Prefecture, on suspicion of forcible obstruction of business. According to the police, the suspect posted a warning comment "I will kill everyone of Love Livers in Japan with my own hands." with a photo holding a kitchen knife on Twitter last month. "Love Liver" is a nickname for the fans of the Love Live! School Idol franchise.
Due to the threat, the anime production company was forced to increase security at the related events. The boy has already admitted his charge. He said, "I like Love Love!, but I hated its fans," blaming their bad manners.
Love Live! image © Project Love Live!