Voice of Sebastian Michaelis (Black Butler), Erwin Smith (Attack on Titan)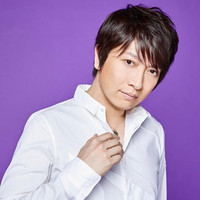 37-year-old popular anime voice actor Daisuke Ono, best known as Sebastian Michaelis in Black Butler and Erwin Smith in Attack on Titan, will release his 8th solo single "Hero" from Lantis on November 4. His record company is now inviting smiling photos of his fans to feature on the CD single artwork. The gathered photos will be used for one big mosaic art.
You can send your smiling photo via the special site for the project. The photo must be shot (or trimmed) in horizontal format and sent in .jpg or .png format. The size must be smaller than 3MB. Applications will be accepted till 24:00 on September 15 (JST).
Daisuke Ono
7th single "Mission D" short MV (November 19, 2014 release)
via: Music Natalie