And yet she still hasn't seen the anime!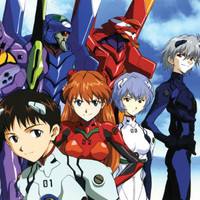 The songwriter who created the massively popular "Zankoku na Tenshi no Thesis," or "Cruel Angel's Thesis," the theme song from Neon Genesis Evangelion, has been making bank. Neko Oikawa was on Out x Deluxe recently on September 10 to discuss the song itself, and how much she's been making as well as the song's legacy as one of the most popular anime theme songs of all time.
Oikawa has been making at least a hundred million year annually from royalties each time the song has been sung in karaoke. Pachinko royalties were even better for her, and even though she's making that kind of money, she's not even seen Neon Genesis Evangelion.
Nor is she really interested: "I wrote the song, and my job was done. I wrote it in about two hours." These are very interesting revelations, especially for an anime that's so wildly popular and for a property that's making Oikawa so much money. It was absolutely a lucrative job, and a memorable song everyone will always be happy to sing at karaoke!
[via Anime News Network]
-------
Fueled by horror, rainbow-sugar-pixel-rushes, and video games, Brittany is a freelancer who thrives on surrealism and ultraviolence. Follow her on Twitter @MolotovCupcake and check out her portfolio for more.