Starts Friday October 2 at 8:30am Pacific Time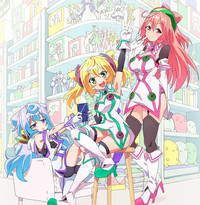 More! New! Anime! CR continues to ramp up the fall season announcements today with the addition of Hackadoll the Animation, which is set to launch on Crunchyroll every Friday starting October 2 at 8:30am Pacific Time. For more information, visit www.crunchyroll.com/hackadoll.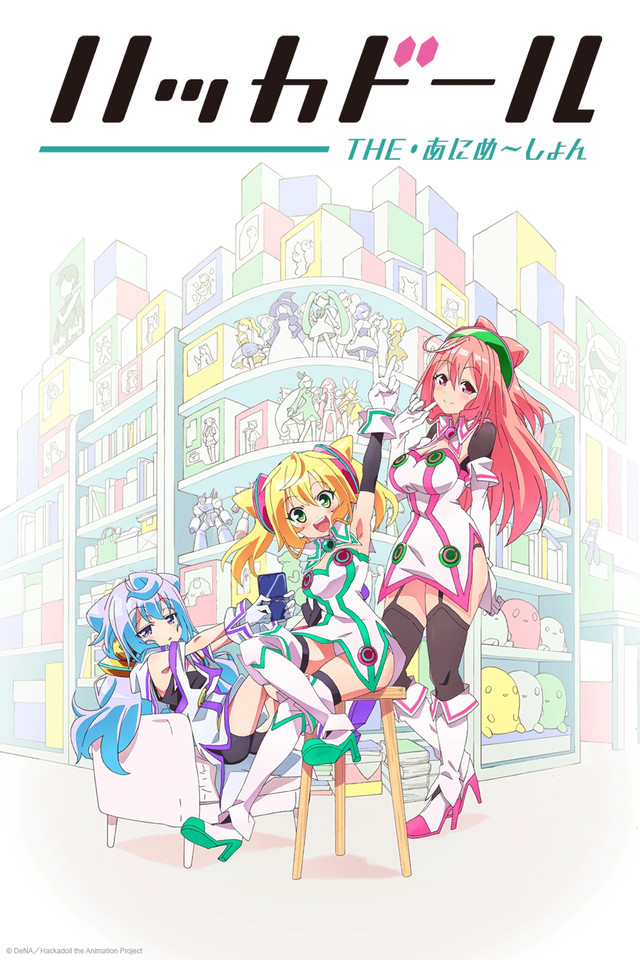 About Hackadoll the Animation
The original HackaDoll app delivers a customized feed of news for each user. The user answers some simple questions when launching the app for the first time, and then the app will filter the news that caters to the user's personal interests — boys love (BL), cosplay, anime, manga, games, light novels, voice cast members, and more. With daily use, the app automatically analyzes and learns which news articles the user reads and recommends to further personalize the feed.
The anime personifies the app's customization engine as three "HackaDolls", all of whom are voiced by members of the voice-actress unit Wake Up, Girls! — the personal entertainment AI and main navigator HackaDoll #1 (played by Miyu Takagi), the anime expert HackaDoll #2 (Kaya Okuno), and the knowledgeable otaku HackaDoll #3 (Nanami Yamashita).
Ikuo Geso (Kill la Kill key animator) is directing the anime and serving as character designer at Creators in Pack. Studio Trigger's Yu Sato (Ninja Slayer From Animation) is writing the script, and Kanato Maizawa is handling the series composition. Studio Trigger (Kill la Kill, Ninja Slayer From Animation) will collaborate on the animation. DIVE II Entertainment is handling sound production.
Hackadoll the Animation will be available to Crunchyroll members worldwide except for Asia.
-------
Patrick Macias is editor in chief of Crunchyroll News & Otaku USA magazine.
He is also the writer of HYPERSONIC music club, Paranoia Girls, & PARK Harajuku: Crisis Team!