Starts October 2 at 10:00pm Pacific Time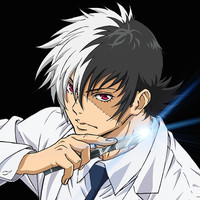 New anime announcements are in the house today as Osamu "God of Manga" Tezuka's famed outlaw surgeon gets the prequel treatment in Young Black Jack, which is set to begin streaming soon on Crunchyroll. Young Black Jack is set to premier on Crunchyroll every Friday starting October 2 at 10:00pm Pacific Time. For more information, visit www.crunchyroll.com/young-black-jack.
About Young Black Jack
The classic manga by Osamu Tezuka gets a prequel series featuring a younger version of the maverick doctor who practices without a license, Black Jack. Based off of the manga of the same name, which was written by Yoshiaki Tabata and illustrated by Yugo Okuma, Young Black Jack focuses on the doctor's life back when he was still a student in medical school during the 1960s, before the events of the original Black Jack.
Tezuka Productions will be handing the animation production, with director Atsuko Kase, who also worked on titles such as SaiKano and Mobile Suit Gundam 0083: Stardust Memory, helming the series. Voice actor Yuichiro Umehara, who also voiced En Yufuin in Cute High Earth Defense Club LOVE! and Rizumu Suzuki in Gatchaman Crowds insight, will be playing the titular doctor.
Young Black Jack will be available to Crunchyroll members in the following territories: USA, Canada, United Kingdom, Ireland, Australia, New Zealand, South Africa, Finland, Norway, Sweden, Denmark, the Netherlands, Central and South America, the Middle East, and North Africa.
-------
Patrick Macias is editor in chief of Crunchyroll News & Otaku USA magazine.
He is also the writer of HYPERSONIC music club, Paranoia Girls, & PARK Harajuku: Crisis Team!